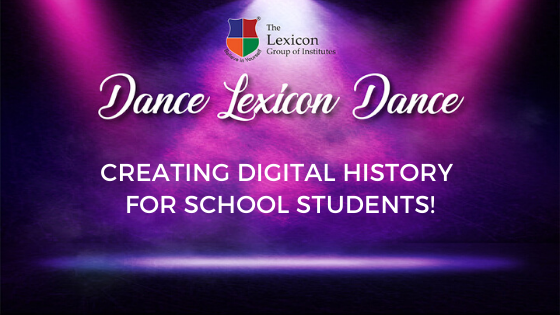 Regardless of who we are, where we come from, or what we do, we are all stuck in the confines of our home. We may not have any visitors knocking at our doors anymore, but anxiety, lethargy and hopelessness often seep in through the gaps anyway. We are all doing the very best we can to look after our homes and our children, our professional lives and our personal well-being, but most of us seem to be stuck in a rut with no change in the mundane structure of our daily routines. With no real contact with the outside world, the situation can often seem bleak, to say the least.
Adults can often fail to realize that these feelings are present in our children as well. They may not have the vocabulary to express it clearly, but you will find them unusually low, irritated or craving for attention. As the leading education group of the country, The Lexicon Group of Institutes recognized this need to engage its children's creativity and complexity of feelings. In an unprecedented initiative in India, and perhaps the world, The Lexicon Schools created digital history through a unique online competition, 'Dance Lexicon Dance'.
'Dance Lexicon Dance' was conceptualized to bring children out of their 'COVID-19' state of mind, and bring them back to the lively atmosphere of their schools. Without bringing them back to the physical campuses of their schools, The Lexicon Schools created their stage virtually! An announcement was made on the social media pages of The Lexicon Schools, inviting all students to submit a short dance performance video. Within 48 hours of the announcement, The Lexicon Schools received 97 entries from students as young as in Nursery, to as old as in Class XI! There were several entries from schools other than The Lexicon Schools as well, which allowed us to accept the wide impact of such a simple online competition.
An esteemed panel of jury members was selected from the Schools, and comprised of the Additional Director, Mrs. Sunita Sharma; Deputy Director, Mrs. Anju Luthra; two Academic Auditors, Mrs. Huma Jakate and Mrs. Krishnalata Kurup; and three Dance Instructors, Mr. Atul Bhoeer, Mr. Vishal Vaidhya, and Mr. Sudhir Waghmare. Each one of these seven judges assessed all the 97 students on the basis of their choreography, expressions, grace, costume, confidence, choice of song, overall presentation, use of space, props, and other parameters of marking. While some students performed their graceful classical styles such as Bharatnatyam, others wowed the audience with their impactful Bollywood free-style performances. Needless to say, each performance was filled with joy, happiness and excitement.
Mrs. Monisha Sharma, Director of The Lexicon Schools, remarked, "Sometimes, a very simple event or activity can touch so many lives. All we did was get our students to dress up and dance to their favourite songs, and we received phenomenal feedback from the parents appreciating this unique initiative. Parents messaged us saying their children were happier after this activity, and the entire week was full of joyful anticipation for the final results! Parents derived new pleasure in sharing their children's dance videos with their friends and family, and enjoyed the feeling of pride."
Of the 97 entries submitted for the audition round, a total of 10 finalists were selected from The Lexicon Schools, along with 6 finalists from other schools for a 'Special Category' award. All of these 16 finalists were presented for public voting hosted on the official website of The Lexicon Group of Institutes, www.lexiconedu.in. After two days of public voting, the Grand Finale of The Lexicon Schools' 'Dance Lexicon Dance' was hosted on the 11th of May, 2020, on the popular social media platform, Facebook.
With hundreds of live viewers, thousands of 'Likes', 'Comments' and 'Shares' and a huge number of public votes coming in every minute of the two days, The Lexicon Schools successfully reached out to its entire family of students, parents and teachers. Teachers, who were missing their dear children, were thrilled to see their happy faces dancing again, and children, who missed performing on their School stage, were excited to learn a new choreography and perform it for their Lexicon community.
The President of The Lexicon Group of Institutes, Mr. Pankaj Sharma, expressed that, "This online dance competition may be successfully wrapped up, but The Lexicon Schools want to encourage every student to dance no matter what! There is no better way to build your immunity than to stay happy and positive!"
You can view all the playlists of the Dance Lexicon Dance performances at the following links:
Dance Lexicon Dance – Category 1 – Nursery – UKG
Dance Lexicon Dance – Category 2 – Class I- IV
Dance Lexicon Dance – Category 3 – Class V-VIII
Dance Lexicon Dance – Category IV – Class IX-XII