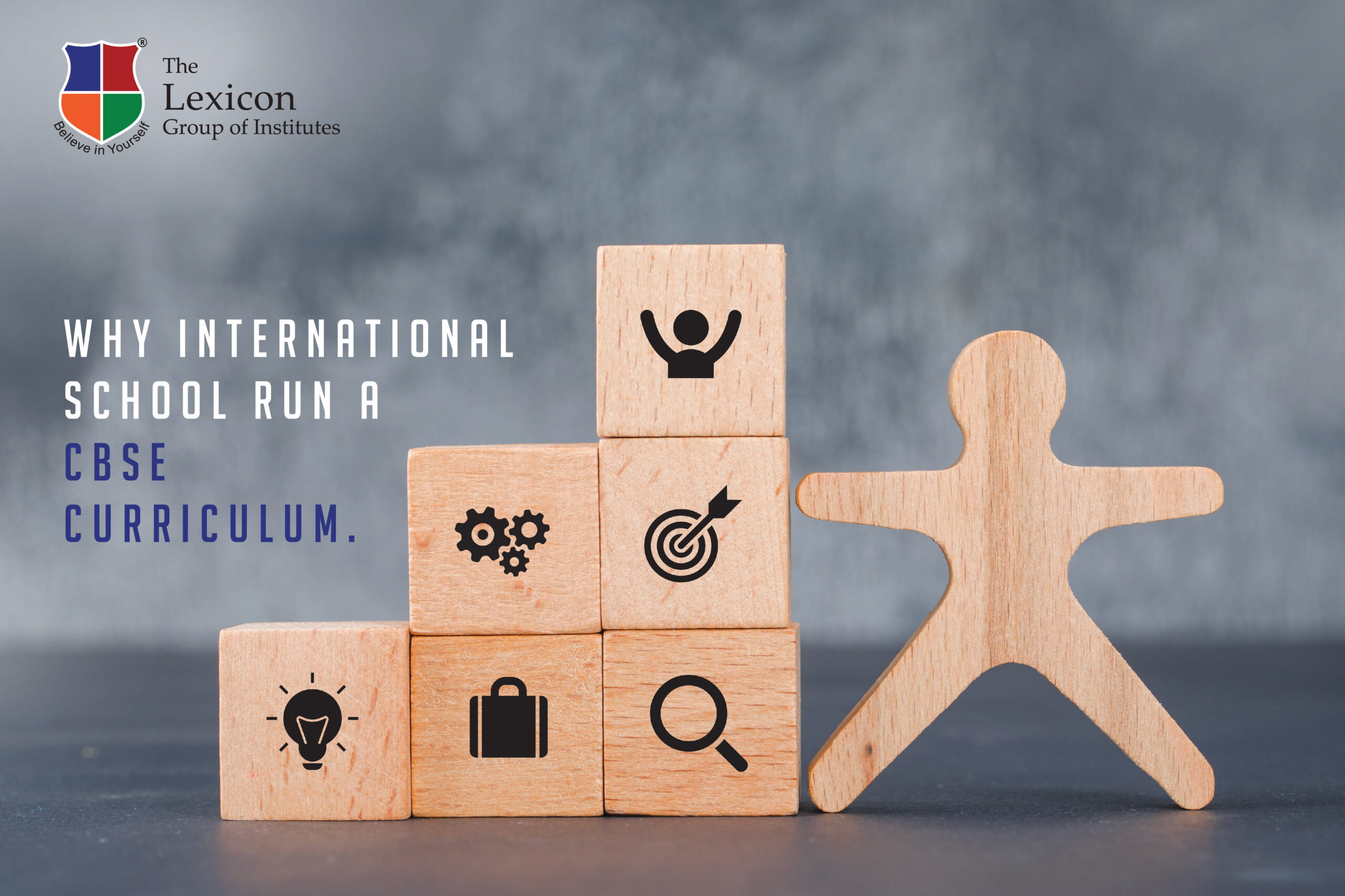 Education in India has made significant progress in the last few decades in order to create better societies, and bring in a modern approach in education for the benefit of all our children. Schools have revamped and readdressed crucial issues to take away limitations and restrictions inside their classrooms. Instead, new platforms have been made possible to help children communicate openly and voice their opinions confidently without being shy and reticent. A good education gives empowerment and self-awareness to young students and encourages them to think critically and solve problems with diplomacy and effective strategy.
These skills can be acquired in an environment where cultural diversities and global perceptions meet on common ground. International schools are often the best platforms to enable this kind of progressive environment as there are students from all walks of life and different cultural backgrounds.
With a shift in the educational paradigm towards more modern, progressive and global approach towards teaching-learning, there has been a surge in the number of International Schools coming up in almost all states of the country. The campuses of these International Schools are sprawling across green acres and there are many facilities that cater to the extracurricular and co-curricular activities of the students. Their classrooms and labs are powered with the latest technology and there are specified spaces for each and every activity. These schools also have different clubs that cater to different skill sets of students and after school programs to help students gain extra skills in their subject of interest. As International schools offer more space and facilities to their students, enquiry and skill-based learning with flexibility, is often possible. Since these schools understand the credibility of owning state of the art campuses with the latest technology and innovation inside their classrooms, students are provided with the right mindset and mood to explore these terrains enthusiastically.
But infrastructure and facilities alone are not enough for imparting a holistic education. A good education programme that ensures the all-round development of a child, in a student-friendly manner is equally important. The Central Board for Secondary Education (CBSE) is a standardised school curriculum offered in 24 countries across the world. CBSE is a national level board of education for public and private schools in India. It's a reputable programme where students undergo a challenging and rewarding education. While the course is widely considered to be tougher than State Boards, it is also seen as more student-friendly, ensuring pupils don't face too much pressure and opting for more interesting, interactive learning methods.
In order to facilitate holistic development of students and global approach towards education, more and more International Schools adopt the CBSE Curriculum. This preference of CBSE as a choice of education programme is rooted in some of its beneficial aspects that are outlined below:
CBSE is focused on students and their wellbeing, it is structured to reduce pressure and increase interest and interactive learning. The curriculum also includes a range of extra-curricular activities that help students learn vital life skills and, importantly, enjoy their education.
This low-pressure environment is also considered during exams, with teachers going to great lengths to ensure students are feeling confident and learn from the process. This is evident in the results with very few students failing a CBSE exam. Rather than having three exams spread throughout the year, there are continuous forms of assessment called Formative Assessments (FA) and one exam called the Summative Assessment (SA). The CBSE board curriculum is split across two semesters.
The syllabus is structured and controlled by NCERT, another centralised body, making use of standardised textbooks. Thus, CBSE is generally favoured by those who relocate often and seek a standardised curriculum for their children.
The CBSE programme focuses on physical and mental growth, encouraging students to pursue a sport alongside their studies.
The curriculum itself and fun extra-curricular activities help students develop into global citizens, learning about different cultures and broadening their horizons.
Doing your primary and secondary education in a CBSE board gives you an advantage if you plan to pursue future studies from centralised institutions like IIT or AIIMS because the preliminary entrance exams are organised by the CBSE and include its syllabus. Thus, it is a popular choice for students looking to study traditional engineering or medicine.
The secondary curriculum of the CBSSE focuses on seven major learning areas, which can vary between schools. CBSE Subjects include Humanities, Geography, History, Economics, Home Science, Sociology, Fine Arts, Political Science, Fashion Studies, Creative Writing, Translation Studies, Mathematics and Health and Physical Education. The curriculum also includes Science and Technology subjects, Visual and Performing Arts subjects and Commerce subjects, including Biology, Physics, Chemistry, Drama, Business Studies and Economics.
The CBSE curriculum allows students the flexibility to pursue what they're interested in. There is no obligation to pick a certain stream, and it means students can follow their passion and develop a love for learning.
Thus, CBSE is a comprehensive education programme, with a curriculum that takes a holistic approach to education, nurturing intellectual, personal, emotional, and social skills, and teaching students to think critically and independently, thus creating future ready global citizens. It is no wonder that CBSE is the popular choice of a majority of International Schools, that share this common vision for their students.