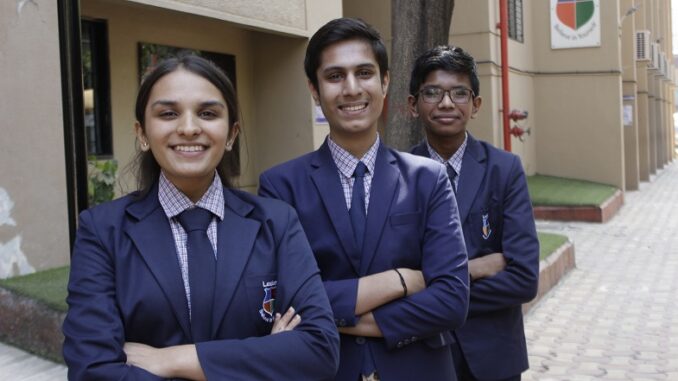 Pune February'2022: Schools have opened in pune after a long hiatus and physical schooling regime. The Pune Municipal Corporation has sought cooperation with schools reopening to strictly adhere to social distancing, sanitization and vaccination protocols. Adhering to the government protocols and regulations for opening schools for class 1st-8th with half of its regular timings and for classes 9th and 10th as per the regular schedule.
The Lexicon Schools opened its premises for its students and welcomed each one of them with open hands. The School was totally excited to see each of its student back to the campus with much enthusiasm. The campus was decorated with balloons and banners for the students. The environment created by the administration and the school staff was warm and encouraging for the students who almost got back after two years. The students were also overwhelmed as they were greeted by the teachers and felt nostalgic to be back in the environment that belongs to them.
The school now will operate through the blended mode, with the intent of maintaining continuity and routine for children and giving them the opportunity to choose. As a premier institution of the city, The Lexicon School is moving ahead in the academic year, with the commitment to place children's wellbeing over everything else. This decision would also facilitate a smooth transition for children from online learning to an in-person routine, without disturbing the constant stream of learning.
The study cycle for primary children will remain undisturbed. Meanwhile, all sanitization and health protocols will be adhered to at the school premises. "As an institution, we pride in collaborative compassionate child centric approach and instilling a mindset of 'Believe In Yourself' in each of our students. Our endeavor continues to place the children's interest – mental, spiritual and educational wellbeing before anything else. We therefore are hopeful that the physical school will go on in an undisturbed manner and the learning environment at the school will help the kids to bounce back and enjoy their sessions at the school." Says- Nasir Shaikh- CEO.