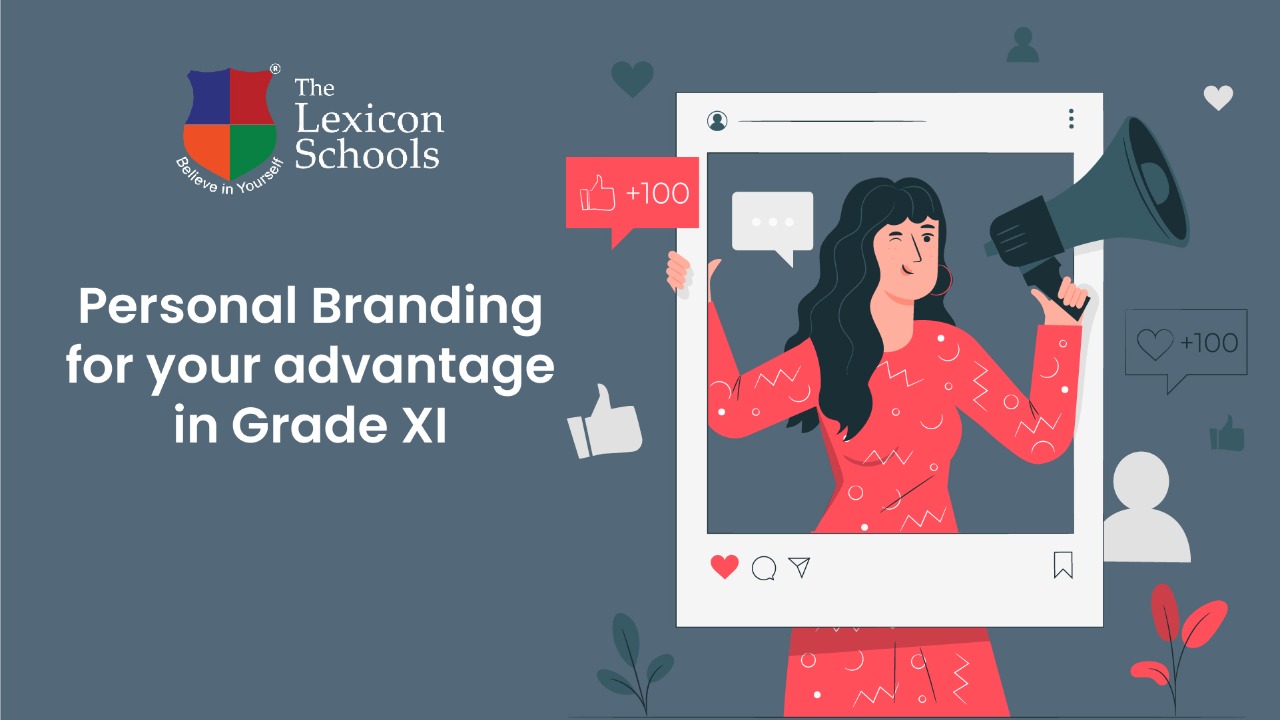 The tech-savvy world and competitive world that we are a part of, demands that our approach to
everything in life remain unique, digital, and impressive. This applies not only to the personal
aspect but also the professional aspect of our lives. The concept of personal branding highlights
the use of marketing strategies for communicating the professional skills and accomplishments
of an individual much like the communications shared by marketers with consumers for a
product or service.
Personal Branding is a purposeful and strategic effort to influence or create the public
perception of an individual. This is done by highlighting the unique qualities possessed by them,
enhancing their credibility, and positioning them as emerging leaders in their field to help grow
their circle of influence and advance their careers.
What are the tools used to create a successful personal branding strategy?
Personal branding uses many of the same tools used by a company to promote its brands
across the digital space. A few of the critical tools are :
Website – A website dedicated to your professional achievements is very similar to a
resume, but a website allows you to share your detailed biodata with the visitors, share
credentials, academic degrees, certifications, awards, associations, and extracurricular
activities.
Content creation – Blogs are an essential and convenient way to initiate a dedicated and
steady following. This can be done by creating a blog and writing about various important topics
relevant to your field, sharing your professional views and experiences while demonstrating your
proficiency in your area of expertise.
Speaking engagements – Whether it be Quick engagements with your community via
online various platforms with short videos or addressing an audience in a public setting, where
you speak about relevant topics or display creatives is a great way to connect with them and
remain relevant.
SEO – Search Engine Optimization plays a very important role in your activities and
content being visible to your community or audience when they search for solutions or products
and services relating to your field. It has become a practice where instead of connecting with
firms, individuals look to identify solutions on their own using google or to connect with subject
matter experts and this is when investing your time in SEO strategies will ensure your content is
visible in the list of search results and leads them to you.
Personal Marketing also known as self-marketing serves as a means for individuals to
effectively present their professional skills, values, relevant experience, and future vision to
prospective employers or even while applying for higher education. There are various
advantages to having a personal brand strategy some of them are :
Spotlight on relevant aspects
A well-executed personal branding strategy will ensure that all the relevant aspects of an
individual's professional journey are highlighted interactively and impressively. It also goes on to
display out-of-the-box thinking and an individual's approach presenting themselves to hiring
managers giving them an edge over run-of-the-mill resumes and curriculum vitae.
Showcases an individual's confidence in their competency
A professional online presence showcases an individual's self-confidence and conviction in their
competencies. It also sheds light on their intellect and the ability to engage with fellow
professionals. Many professional social media platforms allow for endorsement of an
individual's skill which adds to their professional reputation
Value addition for firms
Individuals who have employed self-marketing strategies to their professional personas online
prove to be a value-adding asset to their companies. Their industrial know-how is viewed as
insightful and comprehensive adding credibility to the individual and their firm.
Build a professional network
Having a reputable online presence on professional social media platforms like LinkedIn can be
very valuable. It establishes a professional's authority and presence in their field and their circle
of influence while also allowing for un-restricted engagement across geographies which opens a variety of professional opportunities for them.
Connect with professional communities virtually
Online professional communities have become very popular in recent times. Professionals can
create an authentic and reliable presence online by using personal branding. This helps them
connect with like-minded individuals around the world, share their professional experiences, and
create a learning opportunity while being relevant in the public eye.
With ever-growing competition, to stand apart from the competition has become the need of the
hour for any future professionals. We at Lexicon schools understand and acknowledge this and
are ready as ever to support our students in becoming successful, future citizens of the world,
with an additional course of Personal Branding for grades XI & XII, which will equip them, build self-confidence and faith in their abilities as they take their first steps towards a successful
career.