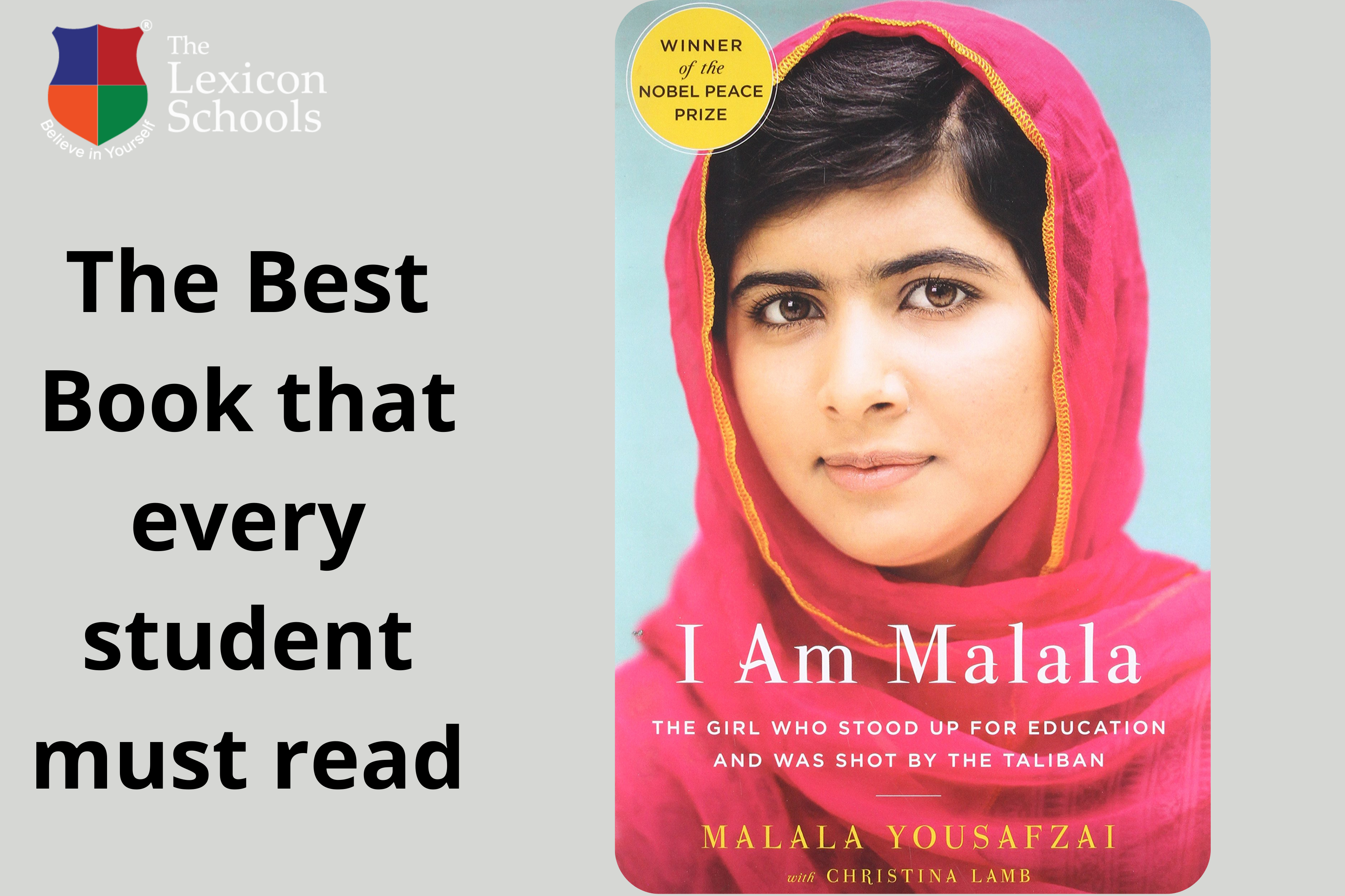 There so many books out in the world that could shape a student into a better person. But since we are talking about 'the best' book that every student must read, I would like to talk about the book which inspired me and changed me the most- I Am Malala by Malala Yousafzai with Christina Lamb.
I come from a country that was created at midnight. When I almost died it was just after midday.
When the Taliban took control of the Swat Valley in Pakistan, one girl spoke out. Malala Yousafzai refused to be silenced and fought for her right to an education.
'Who is Malala"? the gunman demanded. I am Malala and this is my story.
On Tuesday, October 9, 2012, when she was fifteen, she almost paid the ultimate price. She was shot in the head at point-blank range while riding the bus home from school, and few expected her to survive.
Instead, Malala's miraculous recovery has taken her on an extraordinary journey from a remote valley in northern Pakistan to the halls of the United Nations in New York. At sixteen, she has become a global symbol of peaceful protest and the youngest-ever Nobel Peace Prize laureate.
I Am Malala is the remarkable tale of a family uprooted by global terrorism, of the fight for girls' education, of a father who, himself a school owner, championed and encouraged his daughter to write and attend school, and of brave parents who have a fierce love for their daughter in a society that prizes sons.
When the whole world is silent, even one voice becomes powerful.
I Am Malala talks the lives of Pashtuns and other communities for whom co-existing became a way of life. Before reading this book, I only knew Malala as the girl who was shot by the Taliban for advocating for education for girls. While the book provides extensive detail on this dreadful ordeal, it also highlights how she and her father were dedicated towards the causes of women from the very beginning and how she evolved into the bold, courageous and amazing person that she is today.
The writing style complimented the information in this book. The chronological order of story-telling makes it easier for the reader to follow.
As the Taliban rose to power in Afghanisthan earlier this year, it is important for each and every one of us to know about the people's plight and their suppressed voices. This book made me aware the struggles that people, and, in this story, especially women have to go through in different parts of the world. It also made me realize how fortunate and privileged I am to grow up in a society with freedom, where education is not a luxury but a fundamental right.
I believe that I Am Malala is the best book that every student must read because it is eye-opening, informative, and, more than anything, inspiring. It teaches the reader on how education plays a supreme role in changing the world for good and that education is the strongest weapon to fight against oppression. It tell us how anyone can change the world with enough passion and perseverance. Last but not the least, I feel that every student should read this book to truly understand the value of freedom, education and normal life.