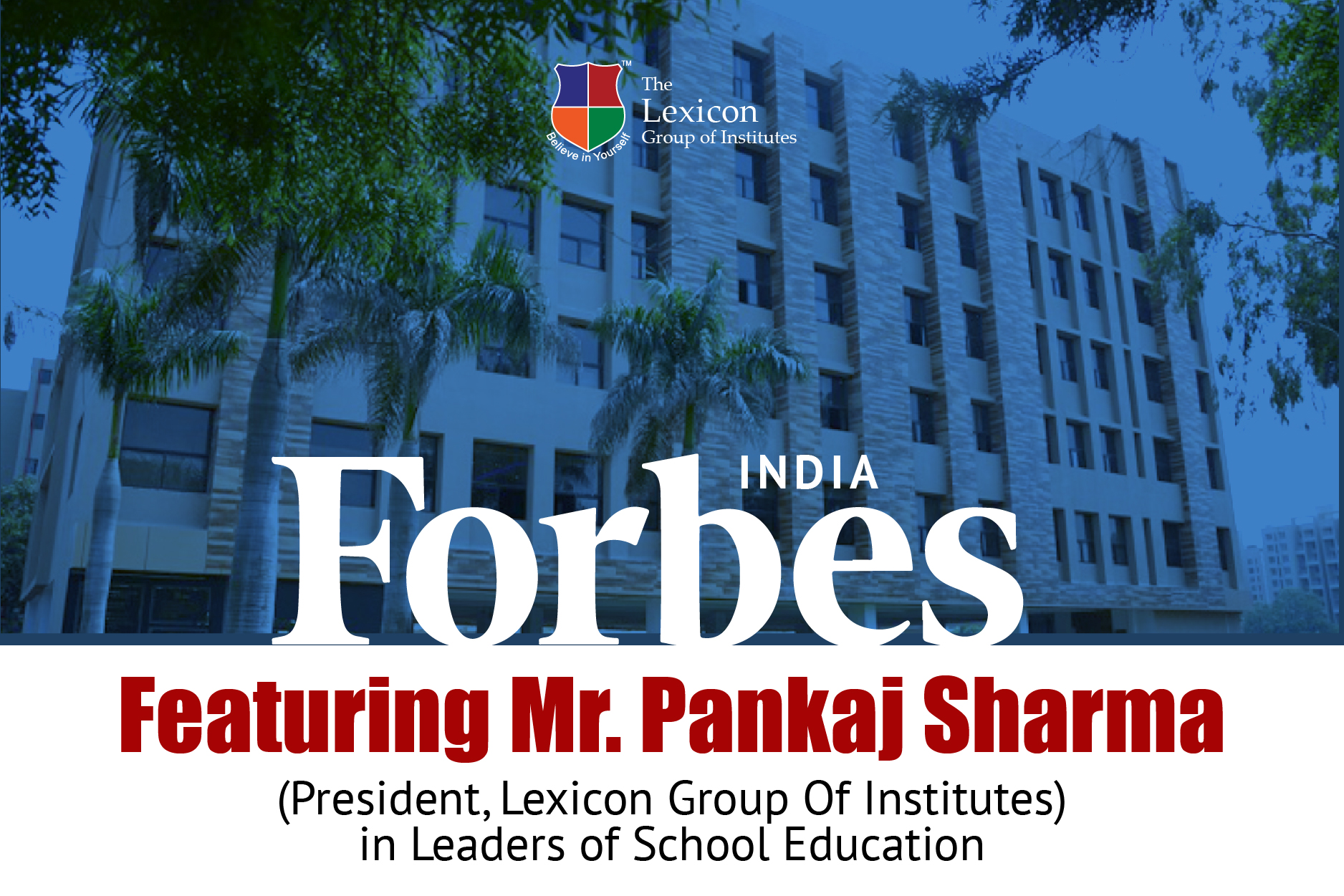 Led by President, Mr. Pankaj Sharma, The Lexicon Group of Institutes is a premier group of institutes redefining education in the sectors of pre-schools, high schools and post-graduate management studies. Established in 1999 by the veteran academic visionary, Shri S. D. Sharma, these educational institutes have been recognized as the pioneers of providing an international standard of education in India.
About Lexicon:
Over the last two decades, The Lexicon Group has become synonymous with excellence, intelligence, hard work, value education, and high-quality education services. The Lexicon Kids pre-schools and The Lexicon Schools are hubs of child-centric teaching and learning, where every child is given an opportunity to experience holistic growth. Lexicon's MILE, the Management Institute of Leadership and Excellence, is a leading post-graduate institute of management studies, where students experience the wide horizon of corporate and commercial aspirations.
Across the three Lexicon Schools, fifteen Lexicon Kids pre-schools, and Lexicon's MILE, The Lexicon Group is now home to almost 15,000 students. With an unwavering commitment of excellence in education to our students, The Lexicon Group's strength has grown almost a 1000 times from its humble beginning with just 19 students.
Quote by Leader:
"The Lexicon Group is our endeavor to give every child an unparalleled opportunity to discover his/her unique brilliance. With an inimitable innovative pedagogy designed using new-age teaching methods, The Lexicon Group of Institutes nurtures its students to garner both academic excellence, and social responsibility through value education."
Mr. Pankaj Sharma, President
Vision:
True to its core values and mission, The Lexicon Group embodies a child-centric approach of imparting education with inquiry, enthusiasm, and curiosity. All of Lexicon's educational institutes incorporate the four pillars of trust, interest, capability, and values, and strive to raise respected citizens of tomorrow.
Today, The Lexicon Group has transformed its students to become confident, creative, and collaborative critical-thinkers of our country. With curricula designed with digital advancements and content-relevance, each student of Lexicon is enabled with experiential learning, problem-solving and practical application. This balanced pedagogy of theoretical excellence and hands-on learning ensures that our students are prepared to achieve success in the real world.
Achievements:
The persistent diligence accompanying The Lexicon Group's vision has resulted in our institutes receiving recognition by various national and international educational bodies such as Forbes, British Council, BBC Knowledge Group, and the Times of India.
President, Mr. Pankaj Sharma, is the recipient of Singapore's AsiaOne 'Asia's Greatest Emerging Leader Award' and also the Times' Pune 'Visionary Award'. The Lexicon Group has also recently received the honor of the 'Best CSR Initiative' in Pune (East Zone) by the Times of India.